Transport
With over 20 years of experience in traveling with horses, both on the road and in the air, the team of Amstel Horse Hotel knows what horses must endure during a trip. Our fleet and care on the route are aimed to make the trip as comfortable as possible for your horse(s).
Services
We can perform both your individual and collective transports needs, domestically as well as abroad. We visit Schiphol Airport on a daily bases and we are able to pick up / drop off your horse(s) from / to any location.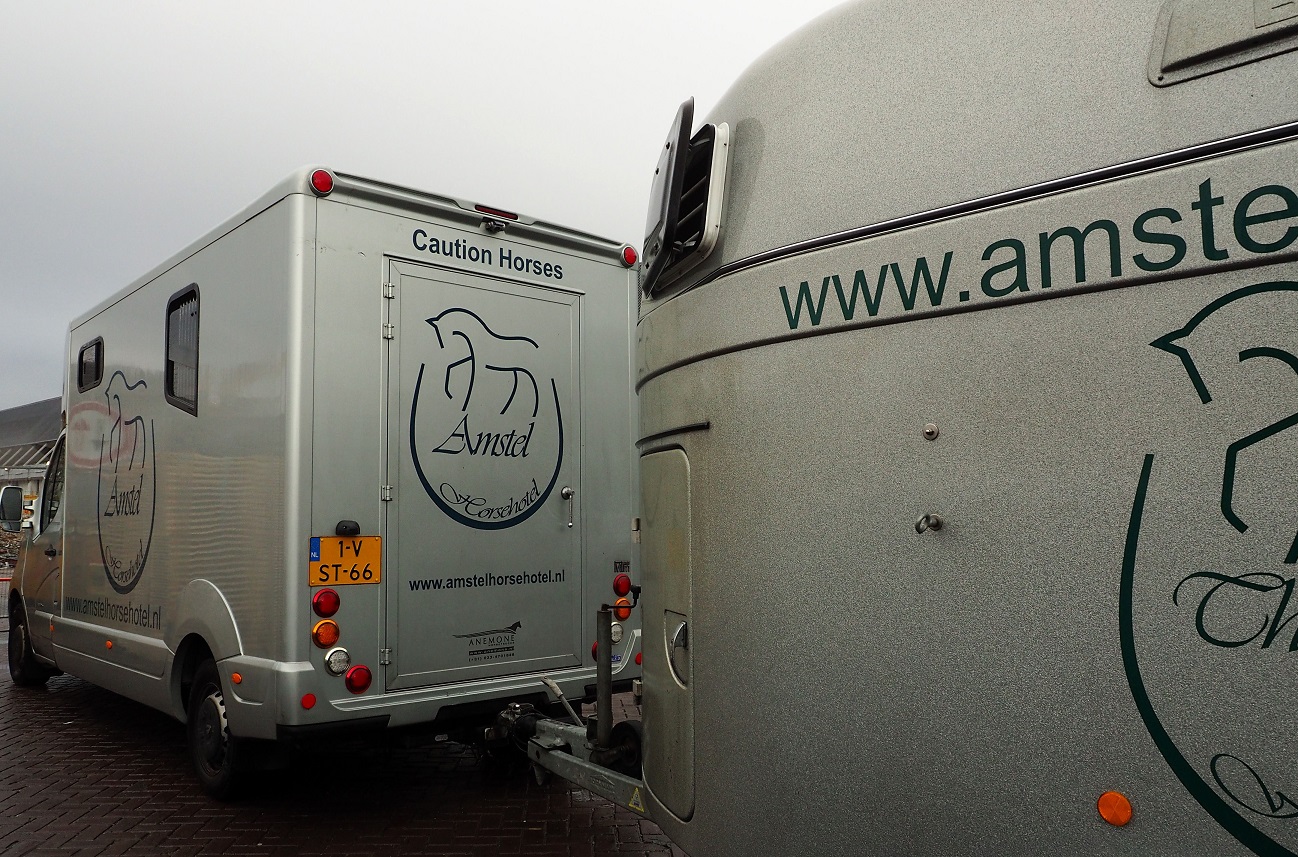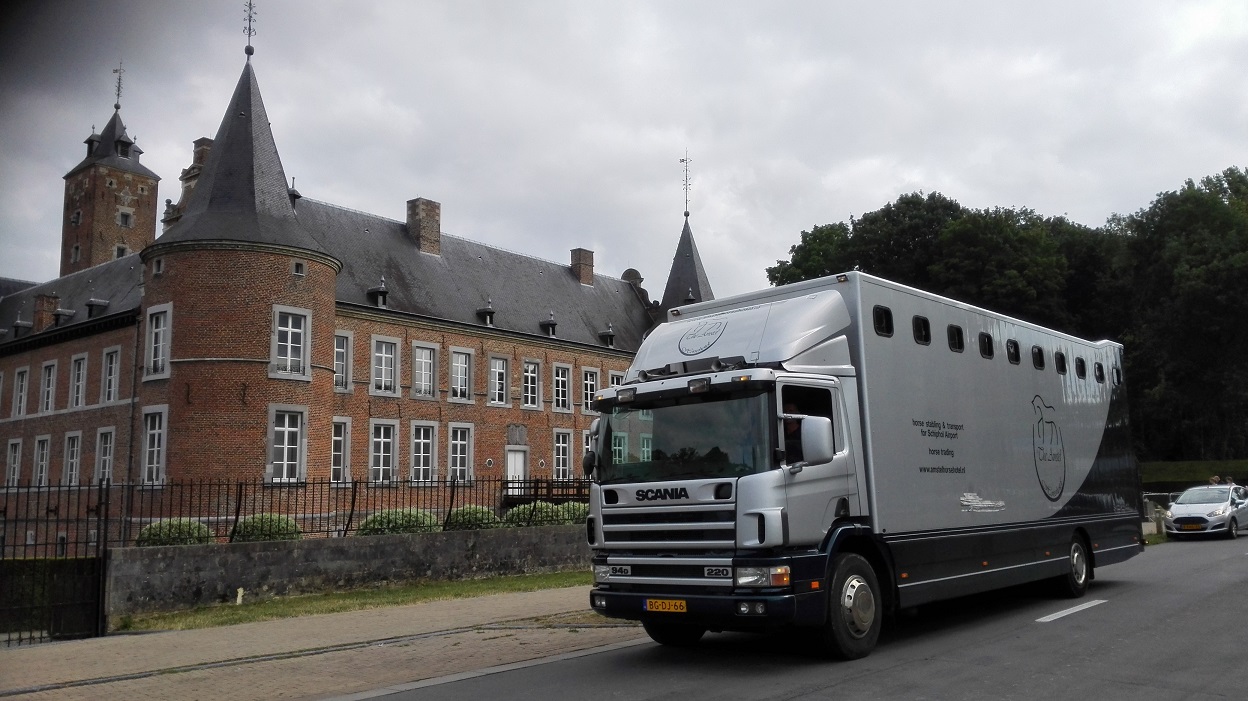 Our fleet
We drive across Europe with our three trucks, with which we can transport from 1 up to 11 horses.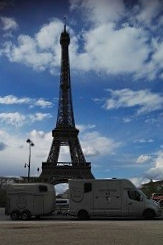 Our clean and well-maintained vehicles are carefully equipped with all sorts of comfort in order to let your horse(s) travel quietly and safely. On board you will find:
• Spacious places with rubber walls and flooring
• Solid partitions with contact options
• Adequate supply of fresh air
• Navigation / track & trace system
• CCTV and climate control in horse area
Our transportation staff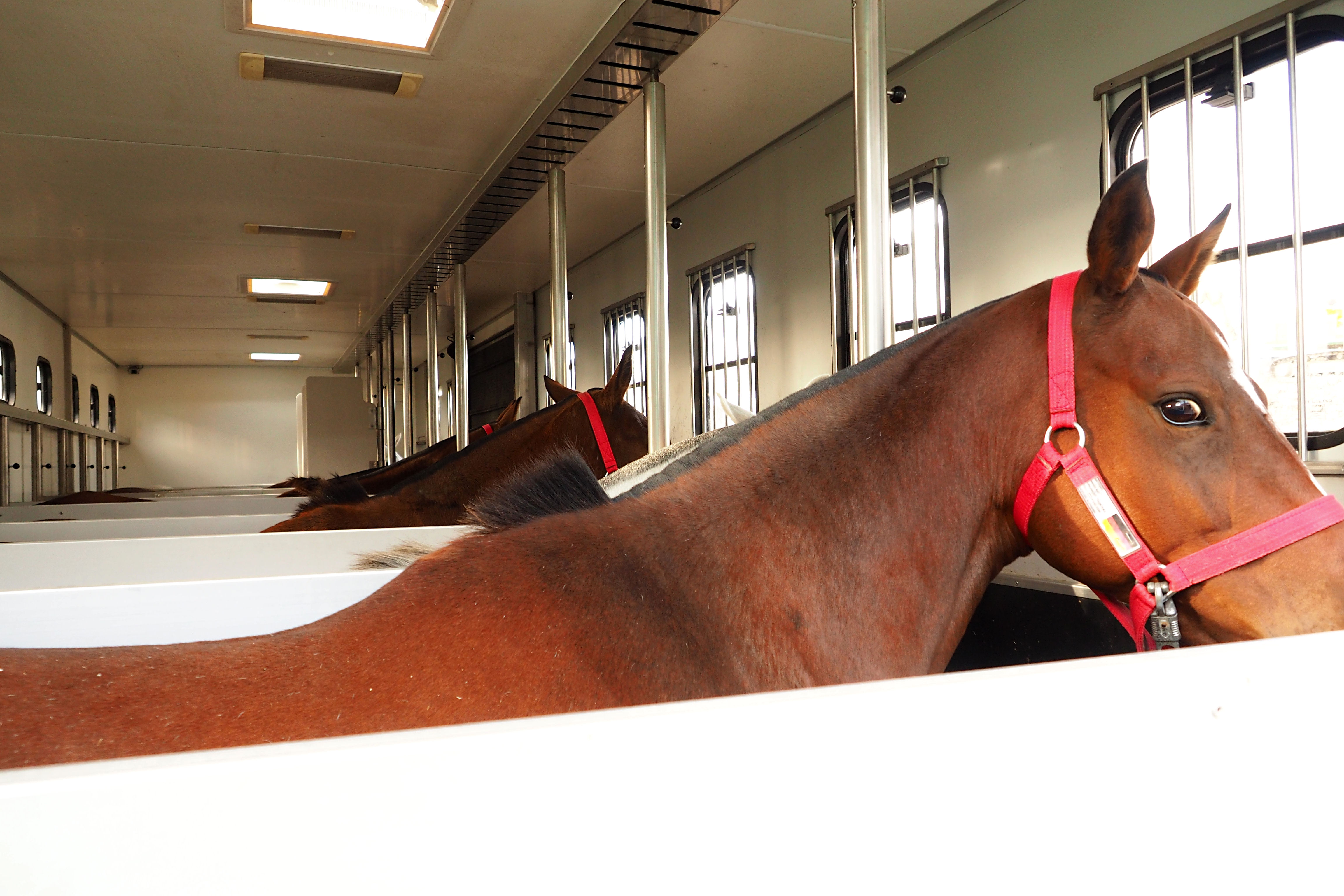 Our employees are true 'horse-people' and are 24/7 available to help you. They know exactly what horses need during a (lengthy) transport. Your horse(s) will be given a safe amount of water and food during the trip.
Of course, if desired, the horses groom can travel with us. We don't have any problems with difficult or anxious horses.